Happy New Year to All!!!
May your year be a joyous and prosperous!
Now, I need to do that resolution thing, right?
Ok, in particular order, my resolutions are to:
Use the sleep apnea (CPAP) machine more often, which will give me more energy to...
Exercise more, which will help me in...
Losing weight, which will also help with...
the sleep apnea-thing
For those you of you who don't know what sleeping with a CPAP machine looks like, see the photo below: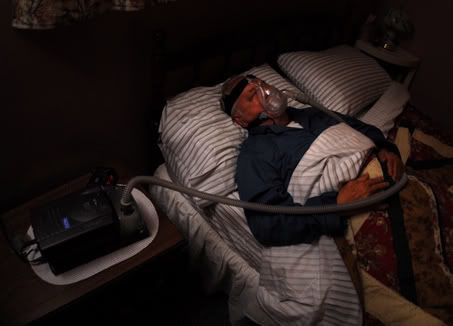 Read the story here for more on sleep apnea.
Not sure what Farrah's resolutions may be. You'll need to ask her.