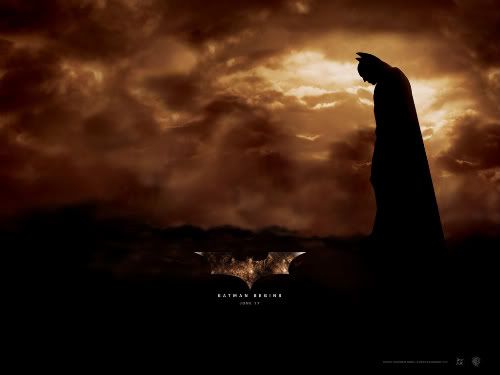 Rating: **** out of 5
Quick shot: The movie chronicles the Batman's beginnings.
What I liked about the move:
It's back to the serious Batman.  The storyline is very well structured, good acting all around, and Gotham City looks like an actual city.  Plus Batman's toys are pretty cool as well.
What I didn't like: 
Bale's Batman voice didn't do it for me, except for one scene where he was very effective.  Go catch this movie either in primetime or a matinee.  Worth seeing!