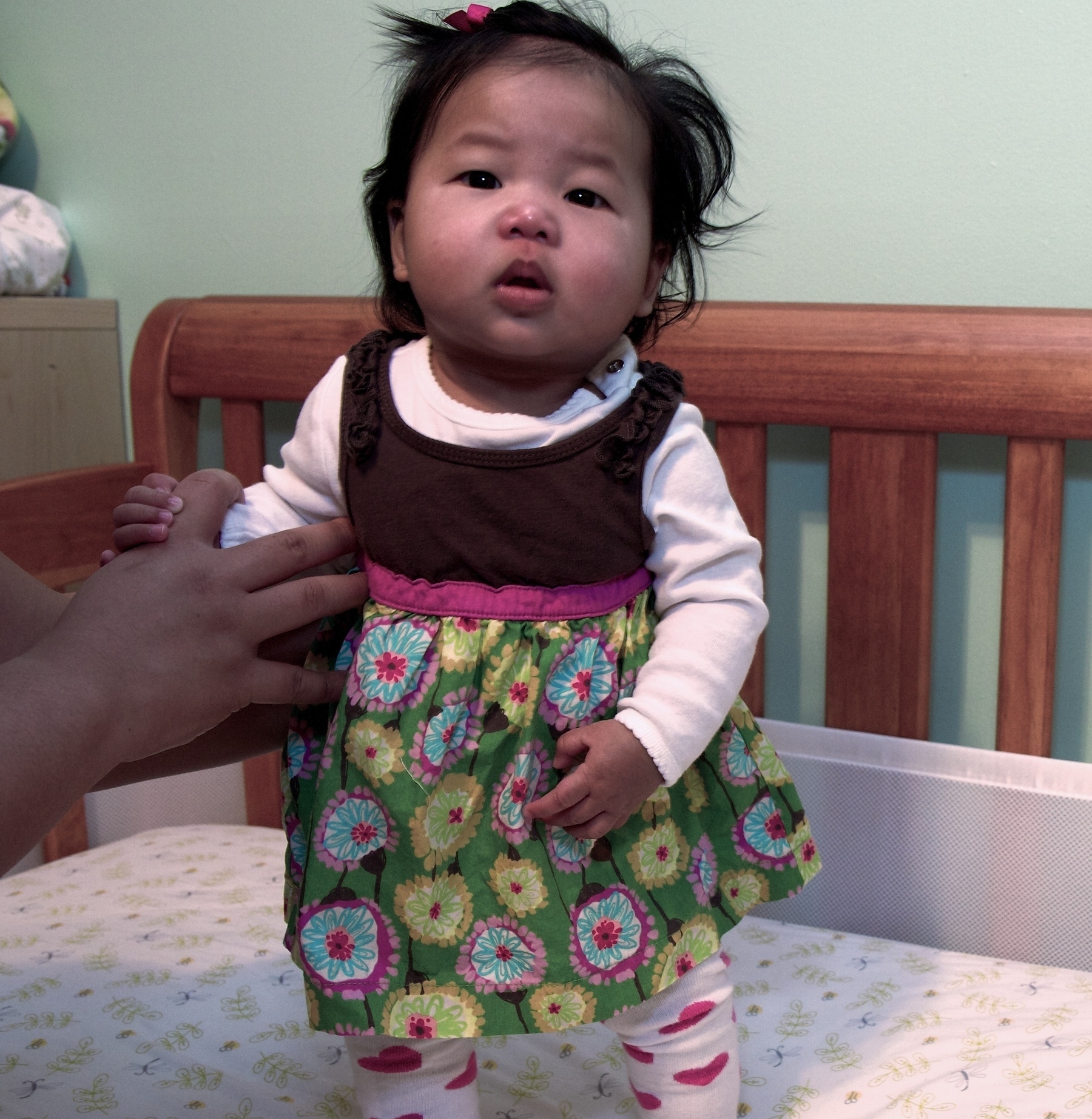 The plan in the morning was for Mia to wear this lovely outfit to daycare. (Aren't those tights cute?) Of course, it didn't turn out to be the case. After taking a few photos, Mia promptly made the dress part "unwearable" for the day.
Mia is getting stronger. She grips items with her hands, making some of them difficult to take away. She can't stand on her own - those are mommy's hands holding her up - but she can stand propped like that for a while. Next thing you know she'll be running around the house.
This photo was taken on the morning of November 23, 2010.