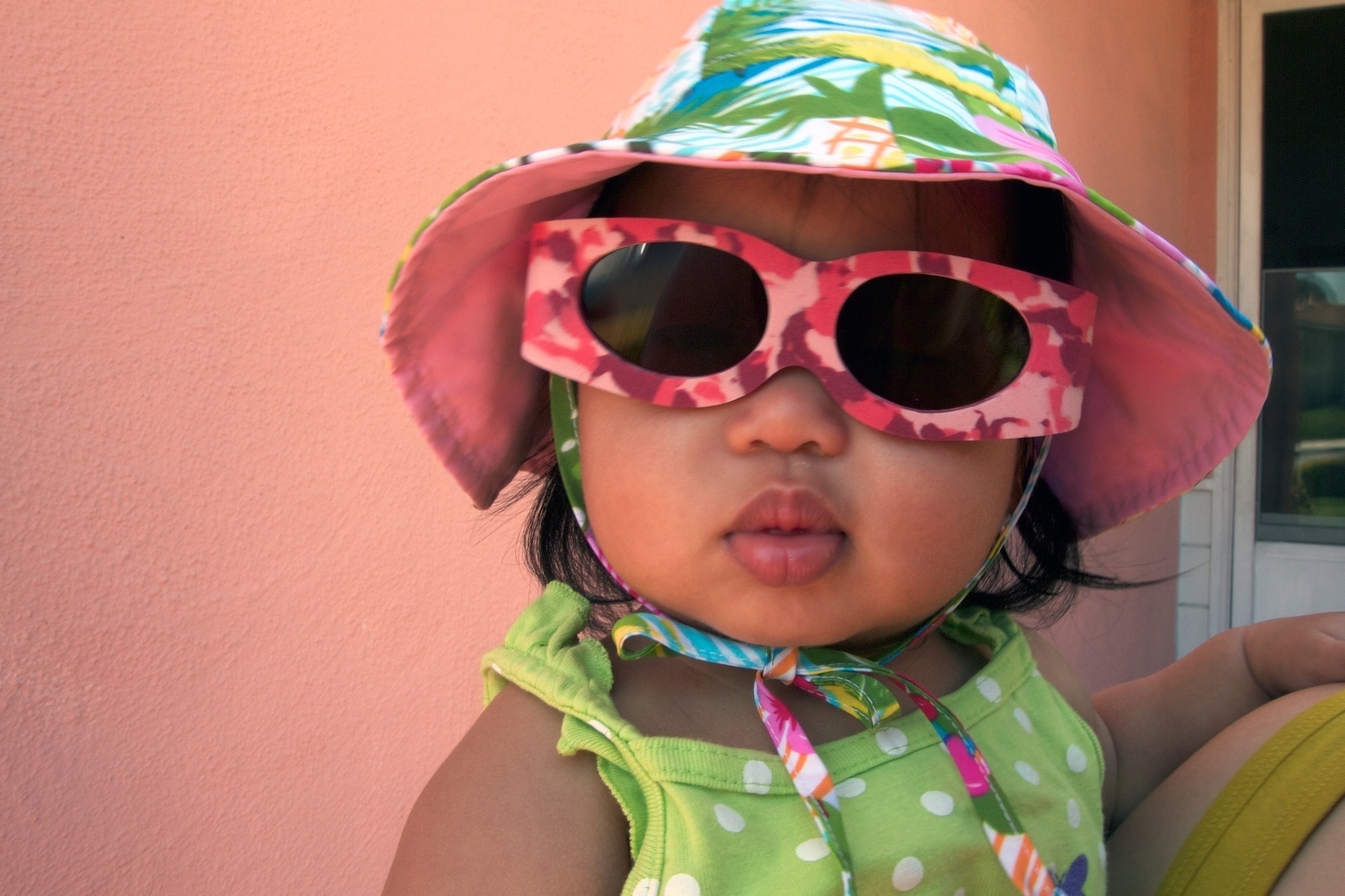 I wanted to start writing a regular post on Sunday, time permitting of course. I'm not sure what subject it may be. Perhaps it will be about something that happened during the week. Or it could be a summation of the week's events in total. Or it may simply be another photo. Let us see what comes of this.
Mia turned nine months old this past week. She has been out of the womb longer than she was in it. A fantastic thing to realize this week. If you were told me 18 months ago we'd have this babbling bundle of joy to deal with I would have simply replied, "Huh? You're crazy." Yes, we're happily crazy.
Farrah was able to put Mia in short sleeves, sunglasses, and a hat, as the sun finally came out of its hiding place behind the clouds. Earlier that day Mia had some blood is drawn, an unpleasant experience for all of us. I was the lucky one to hold her still while the needle was inserted. It's a task I hope I do not have to do often. But going outside in the sun cheered up Mia immensely.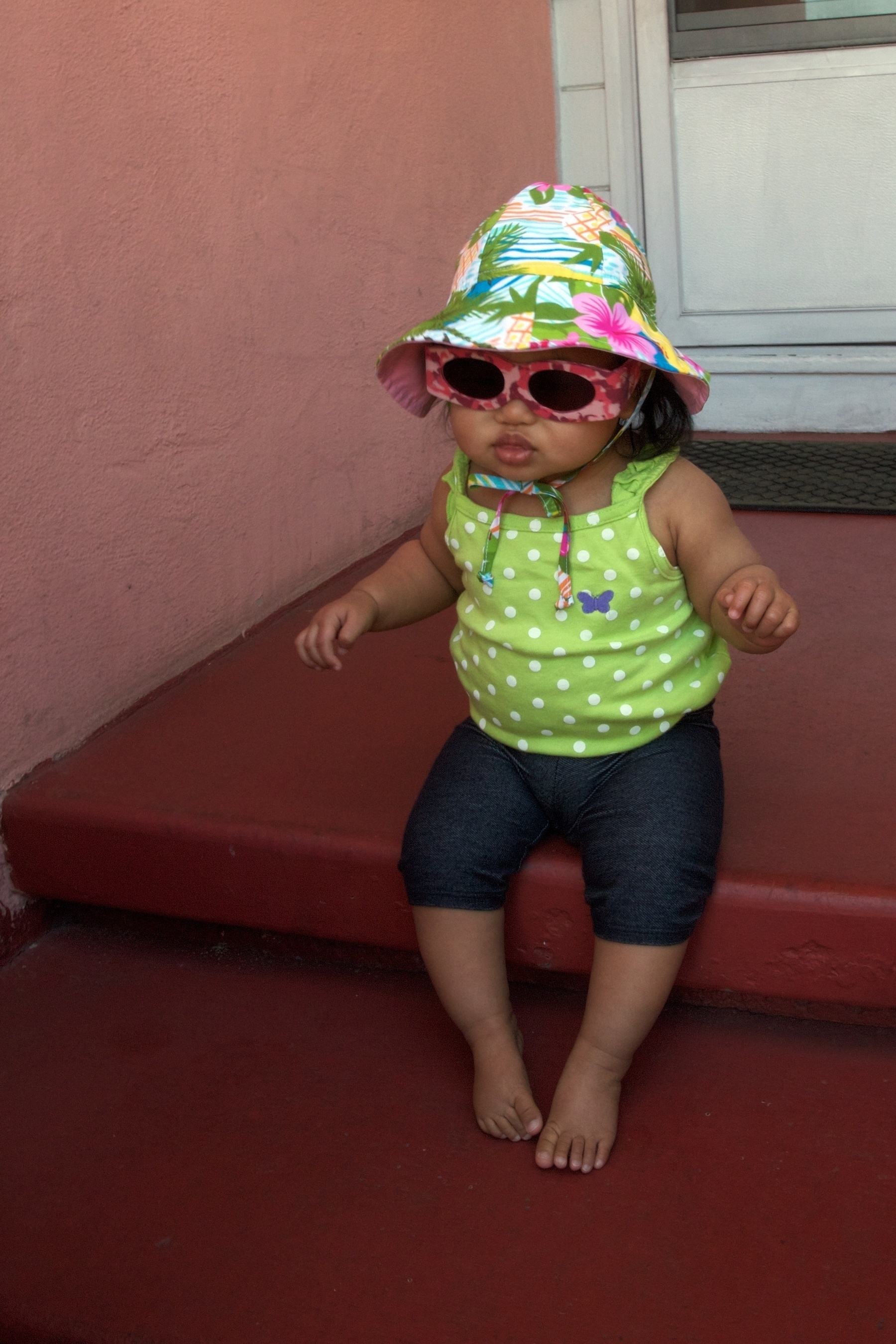 I had a birthday recently. As a whole, it was a pleasant experience. But there were individual elements, like being stuck on Highway 17 for over two hours, that were unpleasant. A tree was down across the highway, making the trip to Santa Cruz more arduous than normal.
Part of the presents I received was a very cool backpack and tickets to WonderCon.The last time I went to a comic book convention was over 15 years ago. I had never been to WonderCon, a large local comic book convention. This would be Farrah's first comic book convention, making the experience even more memorable.
The Moscone Center, where the convention is held, was extremely crowded. There were many people in costume, though a majority of the attendees were in everyday clothes. We saw at least a dozen Stormtroopers, a couple of Wonder Women, a Superman, an Alien, a couple of Jokers, and several scantily clad women who were, I'm guessing, some Sucker Punch characters. (I need to watch that movie.)
We were able to attend a talk from one of my favorite comic book artists, Bill Sienkiewicz.  I'm not an artist, and not being able to draw is worth a lick. But I enjoy listening to creative people talk about their passion. Sienkiewicz talked with no prepared topics, simply taking questions from the audience. It was interesting to hear about his past experiences which help shape his artistic point of view.
Wondercon was crowded. Moving around the first half of the show floor was like swimming through molasses. When we got to the middle of the showroom floor we had more opportunity to move a breath more freely. Even with all of this, I think I'd like to go to Wondercon next year as well.
The above photos were taken on April 1, 2011.